Businesswomen may be under-represented in the corporate world, but that does not deter these inspiring pioneers from breaking barriers to becoming the richest self-made women in the US.
Celebrating the trailblazers' inspirational experiences, Forbes placed 100 of the most influential self-made females at the core of the stage.
The passionate women executives in the US have influenced the planet through a multitude of groundbreaking projects from medical record tech companies to rocket construction making a total of US$90 billion net worth.
As a recognition of the most prominent women in the US amid the worldwide pandemic, here is the list of top 10 richest self-made women who are worth remembering on Women History Month.
Diane Hendricks – #1 Richest Self-made Women
Co-founder and Chairman, ABC Supply
Net Worth – $8B
#1 in the list of top self-made women is Diane Hendricks who chairs ABC Supply, one of America's leading bulk manufacturers of roofing, siding, and curtains.
In 1982, Hendricks co-founded the company with her late husband, Ken, in Beloit, Wisconsin. She had been running it since his death in 2007.
She led ABC to make the two largest acquisitions in its history, purchasing competitor Bradco in 2010 and construction materials provider L&W Supply in 2016.
The corporation has 780 corporate offices and over $11 billion in revenue.
Before meeting Ken, the roofer, Hendricks sold custom homes for a designer.
She has invested Millions in local economic growth, restoring whole blocks in Beloit and adding many new industries to the state.
Meg Whitman
CEO of Quibi
Net Worth – $5.9B
Meg Whitman is well known for bringing eBay from $5.7 million to $8 billion in revenue as CEO from 1998 to 2008.
From 2011 to 2015, she was CEO of Hewlett-Packard, overseeing its division into HP Inc. and Hewlett Packard Enterprise.
In February 2018, she resigned as Chief Executive Officer of HPE. She sits on the Procter & Gamble and Dropbox committees.
She is now the CEO of Quibi, Jeffrey Katzenberg's new short-form content website, unveiled in April 2020.
In 2018, Whitman invested in the LA-based e-sports firm Immortals LLC and took a seat on the board of directors.
Judy Faulkner
CEO and Founder, Epic Systems
Net Worth – $5.5B
In 1979, Judy Faulkner formed Epic, America's leading supplier of medical record software, in the Wisconsin basement.
Faulkner, a computer scientist, continues to be CEO of the $3.2 billion worth (2019 sales) business.
Epic supports more than 250 million patients with a medical history and is used by leading medical services such as Johns Hopkins and Mayo Clinic.
The firm has never raised venture capital or acquired it and produces all of its apps in-house.
Faulkner signed the Giving Pledge in 2015 and subsequently promised to donate 99 percent of its stake in Epic to a private charity organization.
Judy Love
Co-founder of Love's Travel Stops
Net Worth – $5.40 Billion
Judy Love and her husband Tom opened their first gas station in Watonga, Oklahoma, in 1964 with a $5,000 loan from Tom's parents.
Judy maintained the accounts and ran Tom's business until 1975 when she went to college.
Today, their Love's Travel Stops & Country Shops has more than 520 stores in 41 countries.
Judy is one of the top self-made women who is the Executive Secretary of Love and the Chairman of the Love Family Fund today.
Her husband Tom is the president of Love; three of the four children work for the firm.
Johnelle Hunt
Co-founder of JB Hunt Transport Services
Net Worth – $4B
In 1961, Johnelle Hunt and her late husband, J.B. (d. 2006), sold their home and borrowed to launch the rice hull packaging business.
Eight years later, they purchased five trucks and seven trailers to start J.B. Hunt Transport Services.
The Lowell, Arkansas corporation became public in 1983 and is now one of the nation's largest shipping firms, with a $9.2 billion net worth.
Hunt, who resigned as corporate secretary in 2008, remains the company's largest private shareholder, with a 17 percent holding.
In 2019, Hunt promised $5 million to create a new baseball complex at Arkansas University.
Marian Ilitch
Co-founder of Little Ceaser's Pizza
Net Worth – $3.7B
In 1959, Marian Ilitch and her partner, Mike, who died in 2017, co-founded Little Caesars Pizza.
Mrs. I, as she is called, now runs a pizza franchise that sells more than $4 billion in annual system-wide revenue.
She now owns the Detroit Red Wings and the MotorCity Casino Hotel; Mike's Detroit Tigers is now a family trust.
Ilitch helps create a $1.4 billion sports and entertainment district in Detroit that features a modern headquarters with pizza-shaped glass.
In the early days, she had to prevent her husband from giving away free pizzas.
Lynda Resnick
Entrepreneur
Net Worth – $3.6B
Resnick is a publicity maven behind Wonderful Co., a $4.6 billion (sales) snack and drink conglomerate she and her partner, Stewart, own.
The Wonderful Co. brands include Pom Wonderful, Mandarin Halos, Wonderful Pistachio, and Fiji Water.
They also own 135,000 acres of orchards in Texas, Mexico, and California, cultivating pistachios, almonds, pomegranates, and orange mandarins.
They were divorced and reunited in the 1960s when she gave marketing assistance to his flourishing alarm company.
Thai Lee
Entrepreneur
Net Worth – $3.2B
Thai Lee is CEO of SHI International's ($10.7 billion worth) IT provider, which has more than 20,000 clients, including Boeing and AT&T.
Born in Bangkok, Lee grew up in South Korea and went to high school in the United States.
She completed her MBA at Harvard and worked in Procter & Gamble, and American Express until SHI.
In 1989, Lee and her ex-husband paid less than $1 million to a tech reseller, the ancestor to SHI.
In 2018, Lee joined the board of Sonde Health, a biopharmaceutical firm, PureTech Health, developing voice-based diagnostic technology.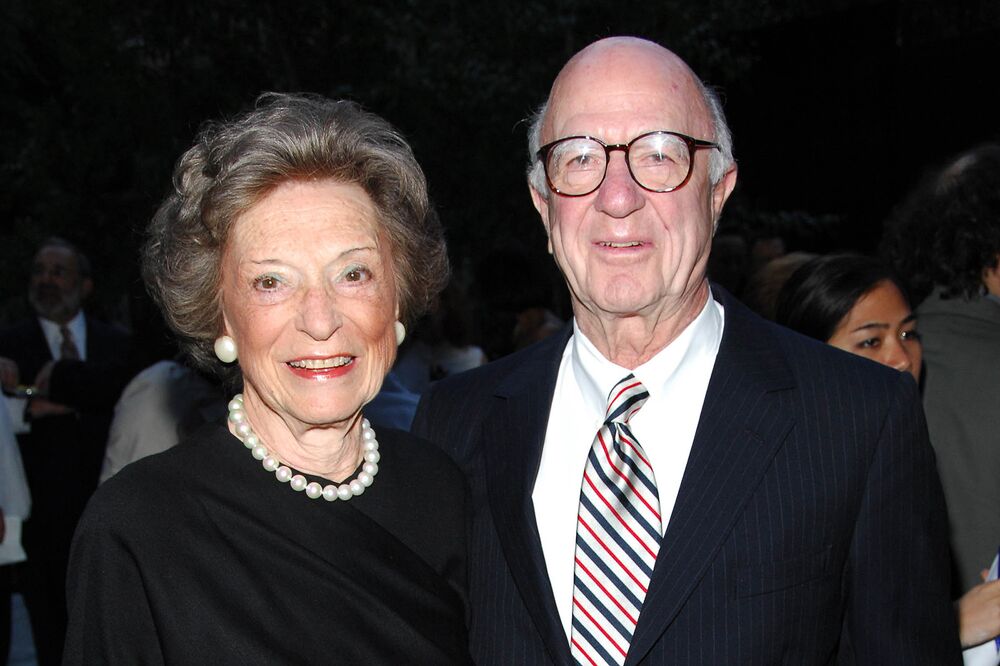 Doris Fisher
Co-founder of Gap
Net Worth – $2.9B
In 1969, Doris Fisher co-founded the clothes store Gap with her partner, Don (d. 2009), after a couple failed to find jeans that suit him.
The couple raised $63,000 to open their first shop selling denim and music in San Francisco.
Doris Fisher worked as the company's merchandiser from the day she started her business until 2003 and remained on Gap's board until 2009.
Gap canceled its plans to spin off the Old Navy as an independent public corporation in early 2020.
The Stanford Economics graduate of 1953 co-founded the KIPP Foundation, which supported public charter schools, with a donation of $15 million.
Oprah Winfrey
Entrepreneur, Personality, Philanthropist
Net Worth – $2.7B
Oprah Winfrey has transformed her hit talk show, running for 25 years, into a television and industry conglomerate.
According to " Forbes " figures, the former news anchor built the reinvested earnings from her talk show to $2 billion.
Winfrey founded the OWN cable channel in 2011. Its 25.5 percent of the network is worth more than $65 million.
The 'Oprah Influence' has extended to Weight Watchers: it acquired a 10% interest in 2015 (down to 7%) and served as a brand ambassador.
She returned to the small screen on Apple TV+ in March 2020 for an interview show about Covid-19 as part of her multi-year contract with the streamer.
Successful women around the world are a true inspiration, motivation, and most importantly, a real example. So, you got to be strong and immovable against any storm in the business forefront and lead your tribe.
Read more motivational CEO-related blogs like The CEO's Checklist: What It Takes To Be A Successful CEO ,11 challenges that every Modern CEO will face and much more.