It is not an easy task to find the right Django developers, coders, or programmers for your business. Django is an expert-proven python framework that can provide you with the best in the industry web applications for your business. Django helps you to create high-performing web applications with a seamless user interface, and that website can load 3X times better.
To make the most of Django and its benefits, it is important to hire the best Django developers for your business development.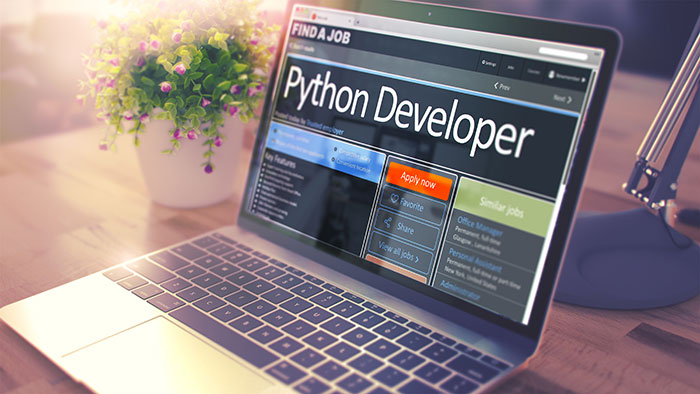 You can hire the best Django developers for your business in different hiring models. With respect to the money and time framework, there are 3 most known recruitment cycles that are given below. You can find and hire Django developers on the following models.
Hourly basis – It is an agile development process in which each step can be easily monitored and paid on an hourly basis.
Part-time – The part-time Django developers work on the web development process for 3-4 hours a day or 20-30 hours a week.
Full-time contract – The full-time contract covers the entire phase of the development and you will have to pay a lump sum.
There is no right recruitment cycle. Depending on the complexity of your project, your project requirements, and other factors, the right recruitment cycle might differ. So, analyze your project and its requirements before hiring the best Django developer for your business.
Once choosing the right payment cycle, you can hire Django developers in the following top 5 ways.
ALSO READ: How To Build A Custom CRM From Scratch
Hire Freelance Django Developers
There are a handful of reliable companies that can supply freelancers for any type of job requirement. When it comes to development, especially Django web development, here is the list of top websites where you can hire the top Django developers from any part of the world.
Upwork
Toptal
Freelancer
Codementor
Developers for hire
Django gigs
People per hour
You can hire the best talent from anywhere in the world to freelance for you at affordable prices. The Upwork, Toptal, and Freelancers are the top freelancing websites. Codementor, developers for hire, and people per hour are known for providing the best developers. Django Gigs are specifically for top-notch Django developers.
When it comes to freelancing, there are no strings attached to the freelance developers once the development is completed and settlement is done between the business and the freelancer. So, this factor can be an advantage as you will not need to hire a developer permanently but when an issue arises after the completion of work, it can be difficult to trace the bugs and resolve them even if you hire any other best Django developers.
Hire Remote Django Developers
Hiring a remote Django developer is similar to hiring a freelance developer with strings attached. You will need to provide the employee benefits that you will provide for any employee in a company. The advantage of hiring a remote Django developer is that you can always ask out for help when there is an issue with the website after completion. You can also save a small percentage of the infrastructure cost. You can hire the best remote Django developers from the following sites.
Indeed
Remote Python
Ziprecruiter
ALSO READ: How to Build a Local Events App Like Eventbrite and YPlan
Hire Offshore Django Developers
When you are hiring offshore Django developers, you can hire Django developers on are contract basis or permanently. There are many outsourcing companies that can outsource offshore Django developers on both bases. It gives you both options that if Django developers are on a contract basis, there will be no strings attached while the vise-versa on the other hand. Also, with this model, you can hire the best Django developers around the world at affordable prices without the need for relocation.
Hire Django development Team
If you are not so sound technical and have no knowledge about a Django developer's skillsets and experience, you can hire a development team from a reliable outsourcing company. If your company requires a dedicated team of developers with testers to build your website, this is the best option. In this case, you will need to pay weekly, monthly, or annually with respect to the development time and updates required for your project.
Hire Django development Company
It is no secret that Django web development has its own exclusive set of benefits that can add up to your business idea and project. Django development is fast, simple, efficient, and high performing. Find the best out of these companies to successfully build your Python project. If you hire from the top Django development company, it is the best investment for your business. You can always get help from the company, they provide you with 24/7 customer service and resolve any issues that occur to your Django development project.
We, Agira technologies are a technology solution company with business services and domain solutions that support global clients who comprise the current world economy. Some of the exclusive services that we offer are web development, mobile app development, Blockchain, IoT, and DevOps Consulting.
ALSO READ: How To Build A Dating App Like Tinder
Get exceptional Python development services from the leading offshore Python web development company.
Qualified Assured services
Competitive rates
100% Transparency
Flexible Engagement Models
Reduced Time-To-Market
NDA Endorsed
If you have a business idea and looking for a reliable web development company, you are in the right place. Hire the best web developers in the industry from Agira technologies.
Talk To Experts
Get end-to-end web application development solutions for an unparalleled back-end and front-end experience. With our top-of-the-line technology expertise, We have been entitled to prestigious titles and awards as the best software development company that caters to industries and clients worldwide.