10 Most Important Points to Consider While Redesigning Your Website
Redesigning your website becomes essential to your company when you are looking for new strategies to implement to your website marketing. You then need to consider current developments in renovation and remove the outdated and redundant layout. When redesigning, you can make UI improvements, site performance enhancement, which then results in improved Google ranking, culminates more traction, and a powerful web platform. However, these things seem to naturally happen when a strategic approach meets top-notch design.
Here are the 10 most important points to consider when redesigning your website.
1. Responsive Design
Make sure that the web design is responsive to devices of all sizes that include mobile, tablet, and desktops which is the foremost criteria that you should consider. Instead of creating a separate mobile-friendly, opt for responsive web layouts. In reality, it makes the company content and design available in the web and mobile with higher precision. Today, people spend 90 % of their time on mobile internet. After evaluating user activity, Google launched its Mobile First Index Algorithm. This means that a mobile-friendly website is now indeed one of the main factors in improving the Google ranking of your company website.
2. Easy Navigation
As a guide to a tourist, your website should also ensure easy navigation by helping users with easy touring that shows a glimpse of your services or products. When it comes to navigation UX and UI experts recommend keeping your navigation menu at the top of your website or as a hamburger menu also known as navigation slide. Because even if the user spends only 10 seconds to glance over your services or products, this setup makes it easy for the users to navigate through all the major elements of your website.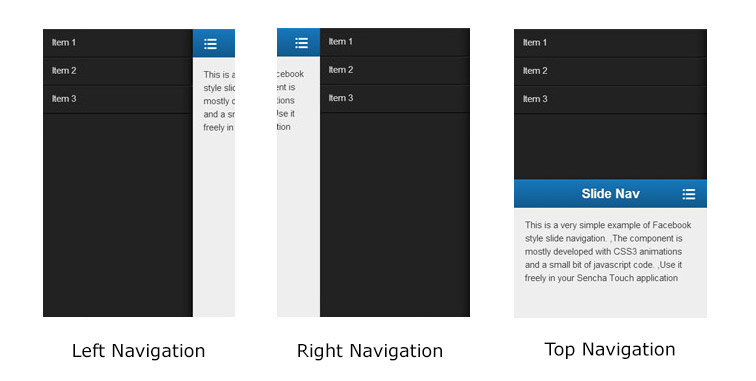 3. Enhance Website Performance
If you are counting the user experience and search engine rankings as one of the major converting factors for your website, there is no doubt that the speed and performance of the website plays a significant role in it. It can drastically improve the user experience and search engine rankings as it is considered as a crucial factor in google ranking algorithm.
#Fact: An increase in the website speed from 8 to 2 seconds can boost your conversion rate by 74%
The first step to optimizing the loading time of your website is image compression and it considered helpful for most of the websites. There are tons of tools available to compress images without compromising the quality of the image. The other best suggestion is to minify the necessary code and remove the unwanted code (This works the same for some layouts too) from the website that takes too long to load.
4. Keep Content and design simple
The trend of using complex elements and content to impress the users are long gone. Simplicity in both content and design that doesn't distract the user is the new trend that also helps the user to decide effortlessly. When it comes to design choose elegance, and keep clear communication as a priority when it comes to content. Make sure to color code the entire website and also follow the same for branding. Without asking your user to fill tons of contact forms, ask only for essential contact information. It is always better to keep your form with fewer UI components.
5. Use Compulsive and Multiple Call To Action
If your major goal is to make your customer take an action, it is no doubt that you should customize your call to action to make it more compulsive. Instead of relying on one single call to action, employ multiple call-to-actions in different forms, sizes, and context. You can experiment on which call to action works better for your website.
6. Make Social Media Plugins Mandatory
If your website doesn't have social media plugins, make it mandatory to add one below to your blog and at the end of every page that connects to the social media pages of your organization. These plugins make it easier for the user to share your content that is worthy and gather more traction through social media. It is also important to organizations to understand that the customer goes through your social media pages in their buying journey which creates a great impact on the conversion. So, make it effortless for the user to reach your social media pages and the posts.
7. Make Contact Information Obvious
It is reported that 44% of the overall users exit the website if contact information is not identified. Ask yourself that If you do not have a phone number or an email, how would the customer be able to access you to buy your product or get the service that you are providing? Don't let the user wonder why your business pages are not showing the company's contact information. If you haven't used it in your previous site, don't forget to include it during the redesign. You may either position it at the top or bottom of the website in a larger font that makes it obvious to find for the user.
8. Attach a Landing page
You know precisely what your company matters to you. Don't you do that? Including a converting landing page lets you get possible leads successfully. These Landing pages influence users to take an uncluttered look at the services you provide. But make sure that the landing page is clean, concise, visually enticing, with material that highlights the specific points of sale of your company.
9. Keep Personalizing
To make your website meet the latest trends, you should add a new feature to your website called Personalization. Personalization increases the 2X customer experience score. But that doesn't mean that you're creating a different website to give each person a personalized experience. Personalization involves how you represent a website that understands the interest of your customers and definitely does not require a highly technological or costly approach. You can customize your website by language, country of choice.
10. Add Custom Features
The custom features include the product or service-specific features that can enhance your sales or conversion. For instance, if your website is selling a product, you can add customer reviews, demo videos, and other elements to your website. This helps the user to understand your product better.
Now you know the necessary points that you need to consider for website redesigning, make sure to analyze and follow the same. You can add or remove features according to the requirement of your business. But, website redesigning is something that will keep your website up-to-date with the latest trends. Fortunately, Agira technologies help you with redesigning your website effortlessly by letting you hire the best web developers.
We, Agira technologies are a technology solution company with business services and domain solutions that support global clients who comprise the current world economy. Some of the exclusive services that we offer are web development, mobile app development, Blockchain, IoT, and DevOps Consulting.