Apple was the one to introduce the legendary push notifications in 2008. Push notifications have been a great feature for enhanced user experience and promotion in every mobile or web application. Despite the type of web or mobile application, there's a 95% possibility to be included in the MVP-Scope.
There are thousands of push notification service providers across the globe. However, it can be difficult to find the best one from a lot of options.
We have listed the best 5 push notifications services and how to choose the best one for your business. We have chosen the below listed push notification services that match the criteria we consider when choosing a top Push Notification Service for the Digital Products.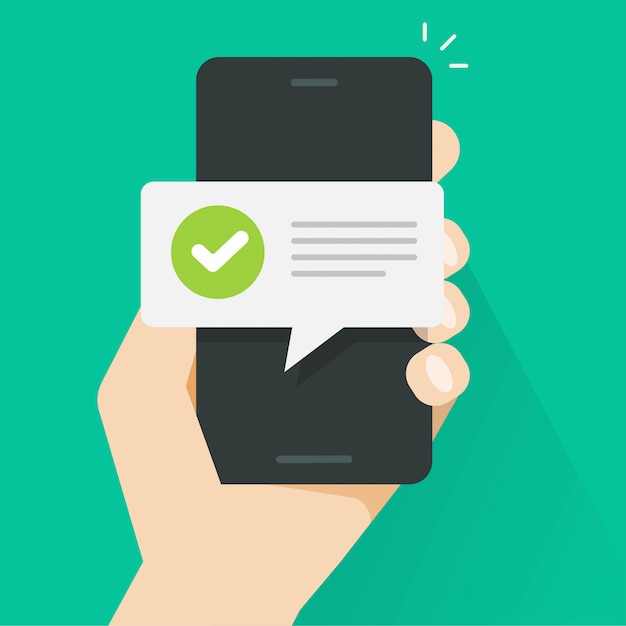 Top 5 Push Notification Service Providers for your Business
It is always simpler to choose from the top 5 rather than from the list of top 20-30 services. It would also take considerable time to determine which one would be most suitable in your situation.
To optimize this process, we've put together our own list of five tools.
This Urban Airship business has been one of the leaders of the industry since it was founded back in 2009. Despite delivering several different marketing items, their primary expertise is to drive through notification systems.
Here is the list of features that Urban Airship's App Push Notifications tool provides and how it fits the criteria.
The service supports segmentation and comes with high customization options. You can generate custom display triggers.
Advanced functionality-rich, interactive, and automated notification messages.
You can also develop location trigger notifications that enable geotargeting.
The throughput is impressive with more than 300k messages per second.
All-inclusive service for iOS and Android platforms.
The pricing strategy is really fantastic. \There are completely free plans, Basic ($99 / month), and pro plans with a maximum of 45 days free trial.
Urban Airship has analytical tools and lets users to engage on the basis of their churn risk, behavioral patterns, and many other types of data.
Everything is fine from the production viewpoint too. Urban Airship provides developers with simple and detailed documents, guides and tutorials.
Also read: Everything You Should Know About Serverless API
The Amazon SNS Push Alert Service was launched by Amazon in 2010. The company's goal was to have a single API that allows push alerts to be sent to multiple platforms.
In particular, the Amazon Simple Notifications Service acts as an intermediary between users' devices and well-known notification systems. In a few words, Amazon SNS uses the application token to build a smartphone endpoint, allowing customers to send immediate push alerts.
Here is the list of main advantages of the Amazon SNS Push Notification service
As a trial period, the first 1,000,000 updates are free of charge.
Precise pricing that provides $0.50 per million alerts.
Detailed documentation structured in a simple manner using diagrams, charts, and pictures to provide answers to all main questions.
It is cross-platform to let you can send push notifications to different devices iOS and Android.
Acccengagement does not come with a long history as Urban Airship but is regarded by many to be one of the strongest suppliers of Smartphone Push Alerts. This versatile service is both useful and relaxed at the same time:
You can reach the viewer using a range of formats: push update notifications, in-app pop-ups, banners, etc.
The framework supports collaborative and rich update notifications.
Flexible customization and customization tools that help you reach particular markets.
It also provides several instances, making it easy to incorporate push notification and for those who have never done so.
Acccengagement also promotes geofencing and iBeacon technology, enabling complex location-based events to be initiated.
Screenshots and photographs are presented where possible, making the data more visual.
This Push Alerts Framework also supports a range of other interesting features, including limitless A / B checking, multi-app & multi-language messages, deep linking, etc.
Pricing plans are personalised, but you can order a free sample to give your own impression of this Smartphone Push Notification Program.
Without a question, the great thing about the OneSignal Push Alerts Program is for free. This pricing model shall include:
Unrestricted devices, alerts, and segments.
Scheduling & Automation Possibility.
A / B testing.
Real-time Analytics.
Much like most platforms, OneSignal embraces all the features that help make the update notifications more entertaining and inspiring to take action: rich media, action icons, customization, and so on.
Special attention should be paid to the documentation of the push notification service documentation. It is written in such a manner that even someone who's never dealt with push alerts will appreciate the entire process after the first reading.
In addition, the manual provides you with the implementation rules, and also a comprehensive introduction of the working of push notifications. For instance, you will know which types of media can be added to rich notifications, and how many buttons in interactive messages are allowed on various platforms, etc.
Finally, OneSignal provides simple SDK references for native iOS / Android, React Native, Ionic, Unity, and other forms of mobile app creation.
This top Push Notification Provider is Firebase Cloud Messaging or simply FCM.
Firebase is a huge Google mobile software platform that offers many valuable products such as a machine learning development kit, cloud storage, a real-time dashboard, a crash notification framework, and many more.
The FCM system consists of two components:
On the one hand, you use an app server or a trusted environment (like Firebase Cloud Functions) to build, configure, and deliver update notifications to your audience.
On the other hand, the client software (iOS, Android, or web) that accepts updates.
Like other platforms, FCM facilitates rich, tailored, automatic messaging as well as A / B checking and customization of content. FCM is also included in the catalog of free goods so that you can use it without any restrictions.
Being provided by the list of our top service providers for Push Notifications, it would be easier for you to find the best for your business.
In a few terms, the push notification service that you choose should cover all the requirements of your product and be a convenient tool for your Development team. If you have any questions, write it own in the comment section below.